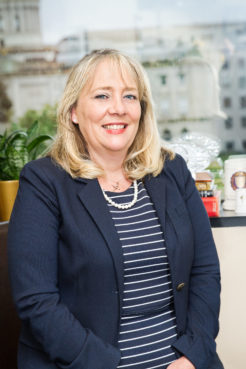 New Jersey Attorney Associate Maureen Farley
Associate
Maureen Farley is an associate with over 20 years of federal criminal litigation
experience. Maureen started her career in the litigation department of a large and prestigious
New York law firm. While there she was on the trial team which resulted in the then largest
environmental insurance coverage judgment in history. After four years of working on complex
civil litigation she left the firm to clerk for the Hon. Katharine S. Hayden, United States District
Judge, District of New Jersey. Immediately following her clerkship, she served as an Assistant
United States Attorney in the District of New Jersey in the Criminal Division. There she tried
cases and prosecuted a variety of matters including narcotics trafficking, tax evasion, bank
fraud, credit card fraud, identity theft, immigration fraud and civil rights violations. Since leaving
the US Attorney's Office, she has spent more than ten years defending clients in many federal
criminal matters.