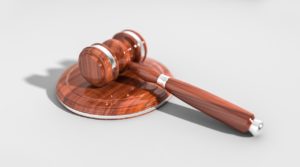 Both federal and state criminal charges are a serious matter, and a person facing either—or both—should retain legal counsel as soon as they can in order to ensure that their legal rights are protected. While they are both criminal matters, there are significant differences between the two—the main difference being accused by federal or state-level authorities and whether they are accusing you of violating federal or state law.
Generally speaking, federal crimes are more serious than state crimes and the penalties for a conviction are often also more serious. That being said, all criminal matters are a serious issue, and a state criminal conviction could land you in prison for decades. New Jersey criminal defense lawyer Brian J. Neary has spent more than 35 years aggressively litigating cases in the state and federal courts of New Jersey and zealously defends each and every client he takes.
Common Examples of State and Federal Crimes
The vast majority of criminal cases are handled on the state level. Typically, federal law does not address low-level, local offenses, so most of the crimes with which people are familiar are prohibited by state law exclusively. Some common state crimes include the following:
Driving under the influence.

Sexual Assault or Contact.

Assault or Domestic Violence.

Homicide.

Robbery or Burglary.

Arson.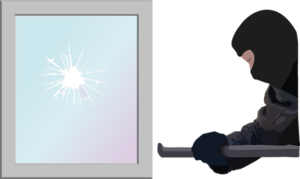 Federal laws, on the other hand, are much broader and tend to criminalize conduct that affects people across state lines or is financial in nature. Some examples of federal crimes include the following:
Mail and Wire Fraud.

Tax Evasion.

Extortion, Bribery and other Public Corruption.

Bank Robbery and Fraud.

Kidnapping.

Racketeering.

Hate crimes.

Health Care Fraud.

Child Pornography or Exploitation.

Human Trafficking.
How Cases End up in the Federal Court System
Cases end up in the federal court system—as opposed to the state or local court system—when a federal prosecutor brings charges accusing a person of breaking federal law. A federal case usually begins with the filing of a criminal complaint, an arrest warrant, the issuance of a federal grand jury subpoena, or the execution of a search warrant.

At an initial appearance hearing, a judge will decide whether to release the defendant from custody.  The judge will also read the charges to the defendant. The judge may also place bail on the case at this initial appearance hearing. 
Following the initial appearance hearing, a formal charge is filed by way of an indictment or criminal information. The grand jury determines whether or not there is probable cause to believe that a federal crime has been committed. At an arraignment, the defendant will be asked to plead guilty or not guilty of the criminal charge. After pretrial motions are filed – and assuming no plea deal is reached with the prosecutor—the case may proceed to trial, which will be followed by a sentencing hearing in the event the defendant is found guilty.
Federal Sentencing Guidelines
In a federal case, any sentence imposed may be determined by the Federal Sentencing Guidelines. These guidelines outline a uniform policy of sentencing which is followed for individuals convicted of felonies and serious misdemeanors in the United States Federal Court System. The Federal Sentencing Guidelines determine sentences based primarily upon the following two factors:
The conduct associated with the federal offense.

The defendant's prior criminal history.
A sentencing table is used to recommend the sentencing range in a range of months. Importantly, however, judges have the discretion to depart or vary from the ranges set by the guidelines, and the representation of a lawyer can have an impact on how a judge decides.
Some Crimes May Result in Federal AND State Charges
In cases where a course of activity violates both New Jersey law and federal law, the prosecutions may proceed in both the New Jersey state courts and in the federal courts. Both the Supreme Court of the United States and the Supreme Court of New Jersey say that these separate prosecutions do not violate constitutional prohibitions against double jeopardy.
Federal Drug Crimes
One area into which federal law has significantly expanded is that of drug crimes. Cases involving federal drug crimes can be extremely complex and may continue for a very long time. Moreover, the bail structure in these cases is different than it is in state cases, and federal courts use different sentencing guidelines—some of which provide for mandatory minimum sentences.
The personal and professional stakes couldn't be higher in a federal drug crime case, as federal drug cases often focus on larger drug operations and generally have more severe penalties associated with them than do crimes prosecuted at the state level. Such penalties can include extended imprisonment and costly fines.
Moreover, since many professional schools and employers nowadays look at prospective applicants' and prospective employees' criminal records and perform thorough background checks prior to making their decisions, a federal criminal record can have a serious impact on a defendant's educational opportunities and employability. 
Types Of Federal Drug Crimes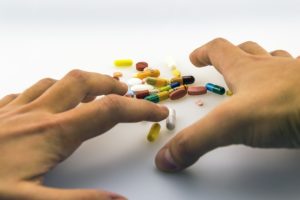 A federal drug crime conviction may also result in the loss of a professional license, such as a law license or medical license, or at the very least, could lead to an investigation by a professional licensing board or disciplinary authority.   
The most common types of federal drug crimes include the following:
Simple drug possession.

Possession of drug paraphernalia. 

Illegal drug manufacturing and/or distribution.

Illegal sale of narcotics.

Drug trafficking.

Drug smuggling.

Conspiracy.

Transport of illegal drugs overseas or across national borders.
Drug Cases Can Occur on the State Level as Well
While federal drug cases are a serious matter, state drug cases can result in many of the same legal and collateral consequences as a federal drug charge. Typically, state drug cases are those that are investigated by state authorities and do not involve the transportation of drugs over state lines. Because state drug convictions can result in significant and long-term consequences, anyone facing a state drug charge should speak to an attorney immediately.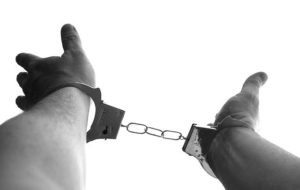 Importantly, if either federal or state authorities violated your constitutional rights while investigating your drug case, it can often result in the case against you being completely dismissed. For this reason, if you are facing a federal drug case, you should have an attorney review the facts of your arrest as soon as possible.
Contact an Experienced New Jersey Criminal Defense Lawyer Today for a Free Initial Consultation
Whether you are facing federal or state charges, you need skilled legal representation on your side every step of the way. New Jersey criminal defense lawyer Brian J. Neary can advocate for you in court and may be able to have your case dismissed, obtain an acquittal, or minimize the legal consequences you are facing. For 25 years, Brian J. Neary, Esq., has been named Best Lawyers in America for both white-collar and non-white collar criminal defense.
To schedule a free consultation and case evaluation with a New Jersey criminal defense lawyer, please call us today at (201) 801-4334 or contact us online.