Federal law sets out a variety of white-collar crimes, which are crimes that are financially-motivated and do not involve violence or force. White-collar crimes can involve many different types of fraud and theft or attempted theft of money or property. Despite their nonviolent nature, white-collar crimes can cause significant financial harm to victims. For this reason, these offenses are taken extremely seriously by federal authorities.
Convictions for federal white-collar crimes may result in serious penalties, including extensive fines and long periods of incarceration in federal prison. For this reason, you need skilled legal representation on your side throughout your entire criminal case.
New Jersey criminal defense lawyer Brian J. Neary represents individuals in federal white-collar cases and knows how to safeguard your legal rights while your case is pending. 25 years – Best Lawyers – White Collar Defense. The following are only some examples of federal white-collar cases.
Money Laundering
Money laundering is the process of taking illegally-obtained funds and processing them through various financial channels to "clean" the money. There is a variety of money laundering schemes, including fraudulent business transactions, illegal deposits, and more. Often, the money being laundered is the proceeds of a substantial drug or racketeering operations.
Extortion, Bribery, and Official Public Corruption
Extortion by threat or bribery is one federal crime used to prosecute public and elected government officials. These crimes often involve kickbacks, bribes, and other unlawful inducements to influence government actions.
Securities fraud offenses regularly involve millions of dollars and can result in extensive prison sentences, fines, and restitution to victims.
Corporate Fraud
High-level corporate executives often engage in fraudulent schemes so they can line their already deep pockets or so they can try to save a secretly struggling business. There are many ways corporate executives can engage in fraud, which can include accounting fraud, publishing false information to investors, withholding information from investors, creating dummy corporations, and more. The most recent notorious case of corporate fraud in the U.S. involved executives at Enron in the early 2000s.
Embezzlement
Embezzlement can be an offense committed by one individual against a company or on a wide-scale corporate level. Embezzlement is similar to direct theft, except a thief generally takes something they had no right to in the first place.
Embezzlers have been entrusted with or given access to money or property and then decide to keep some or all of it for themselves without permission. The penalties for embezzlement will depend on the amount of money the defendant is accused of stealing.
Mail Fraud
Mail fraud is defined as a knowing misrepresentation of material fact, utilizing the mail system, to deprive someone of money or property. Mail fraud charges commonly arise when someone is suspected of using a United States post office or private mail carrier to transfer materials implicit to a fraudulent scheme and it does not matter whether the scheme was ultimately successful. Mail fraud is a very serious crime and a conviction for mail fraud can result in up to twenty years of incarceration in federal prison and/or a costly fine.
Health Care Fraud

Health care fraud charges usually come about when an individual or company defrauds a federal government health care program or insurer. Health care providers, including doctors, nurses, nurse practitioners, and physical therapists, are the most common defendants in health care fraud cases. The most common examples of health care fraud include the following:
Providing excessive services – as when a health care provider bills Medicare for services greater than what a patient actually required under the circumstances.
"Upcoding" services – or billing for services that were more costly than the services that were actually rendered to a patient.
"Upcoding" of items – or billing for items that are more costly than what the patient actually received.
Billing for services that were never rendered, including billing Medicare for services which the patient did not need.
Billing for duplicate services, which usually involves billing Medicare twice for the same or similar services, by slightly altering bills and invoices.
Federal Investigations Can Be Extensive
Federal crimes are investigated by many different agencies depending on the nature of the suspected offense. Such agencies can include the Federal Bureau of Investigation (FBI), the Internal Revenue Service (IRS), the Drug Enforcement Administration (DEA), and more. These agencies are significantly better funded and have more resources than state or local law enforcement agencies, therefore, they have the ability to carry out intricate and lasting investigations of possible white-collar operations before making arrests and bringing charges.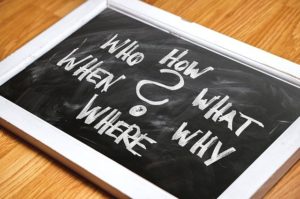 During these investigations, federal agents can go undercover or use other tools to collect as much evidence as possible against suspects. This means there is usually an overwhelming amount of complicated evidence that the prosecution may present in criminal court against defendants. Federal white-collar defense strategies must be designed with such evidence in mind.
In addition, agents may contact you for questioning as part of the investigation or may serve you with a subpoena to appear before a federal grand jury. Even if they have not arrested you and tell you that you are not a suspect – it is always wise to decline to answer their questions without an attorney present. You should immediately contact a federal criminal defense lawyer who can protect your rights during an investigation.
Contact a New Jersey Criminal Defense Lawyer Today for a Free Initial Consultation
Money laundering, securities fraud, embezzlement, mail fraud, health care fraud, and other white-collar convictions can be very costly and can result in significant jail time in federal prison or significant fines. In order to avoid or reduce serious consequences, you need a lawyer on your side who understands the federal criminal justice system and how to combat evidence from extensive federal investigations.
For 25 years, Brian J. Neary, Esq., has been named in, Best Lawyers in America for both white-collar and non-white collar criminal defense. Attorney Brian J. Neary and his firm can review the facts and circumstances of your federal white-collar case with you, explore all of your legal options, and strategize an aggressive defense. To schedule a free consultation and case evaluation with a New Jersey criminal defense lawyer, please call the Law Offices of Brian J. Neary today at (201) 801-4334 or contact us online.