Brian J. Neary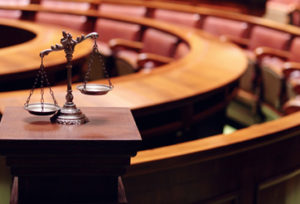 has always been known as "a lawyer's lawyer." Whether representing a fellow lawyer's client, relative, or the lawyer himself, Mr. Neary is sensitive to the special concerns in such cases.
Brian J. Neary assists fellow lawyers with their clients in several ways:
New Jersey lawyers sending their own clients for their expertise in criminal law. Brian J. Neary respects both the lawyer's relationship with their valued client. He keeps you informed and involved during the representation.
Out-of-state lawyers referring a client from their own state (often a joint representation of the same client with a criminal case in each respective state). Coordination is essential, especially when there may be separate sentences to be served in different states or jurisdictions.
Joint representation of a single client. At the Law Offices of Brian J. Neary, he has experienced in the "dream team" concept. He understands the need for coordination and cooperation, with the constant objective of "what's best for the client." Mr. Neary also consults on criminal cases and has even served as an expert witness on both ethics and legal malpractice.
Because Brian J. Neary is certified by the Supreme Court of New Jersey as a Criminal Trial Attorney, RG 402:5 allows him to forward a referral fee in the appropriate case. Care is taken to explain such a financial condition to both the referring lawyer and the client.
Representation of Fellow Attorneys
Brian J. Neary also represents fellow lawyers who themselves face criminal charges, ethical violations, contempt hearings, and subpoenas. He has handled lawyers charged with serious crimes (sexual assaults, thefts, domestic violence situations, to name but a few) to drunk driving and harassment.
The former Chairman of the District Ethics Committee, he appears before bar committees and courts to defend lawyers on ethical allegations. Finally, Mr. Neary is an expert on attorney-client privilege and attorney subpoena.
See In the Matter of Joseph Nackson 114 NJ 527, 555 A.2d 1101 (1989), in which Mr. Neary represented the respondent-attorney, to learn more about his understanding of the legal issues and commitment to lawyers and privilege.
Contact Us
The Law Offices of Brian J. Neary is committed to the education and support of the legal community. We welcome you to contact us concerning a referral, consulting, or representation in your case. Call us at (201) 488-0544.