Assault is a very serious criminal charge in the state of New Jersey and across the United States. Assault is considered to be a violent crime and having such a conviction on your record can affect your employment prospects and your reputation. Moreover, if you and the alleged assault victim live together under the same roof or are related, you could be charged with domestic violence, which can carry additional consequences such as the issuance of protective orders and losing your child custody rights.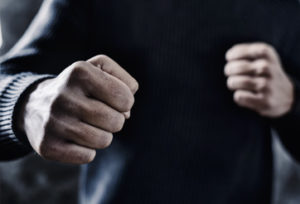 If you have been charged with assault or domestic violence in New Jersey, you need experienced legal counsel on your side safeguarding your rights every step of the way. With over 35 years of experience, New Jersey criminal defense attorney Brian J. Neary can effectively assist you in many ways to limit or eliminate the penalties you may face. Please call the Law Offices of Brian J. Neary today to discuss your situation further.
Assault Charges in New Jersey
Under New Jersey law, in order to be charged with assault, the defendant need not actually touch or make physical contact with the alleged victim. The defendant only needs to place—or attempt to place—the victim in imminent fear of a physical assault or harmful touching.
The New Jersey Criminal Code provides for two main types of assault—simple assault and aggravated assault. Specific charges will depend on the specific circumstances surrounding the incident and the level of harm posed to the alleged victim. A person may be charged with simple assault if they allegedly did any of the following:
Attempted to cause or purposely, knowingly, or recklessly caused injury to another person.
Caused injury to another person with a deadly weapon.
Attempted to place or placed someone in fear of imminent bodily injury.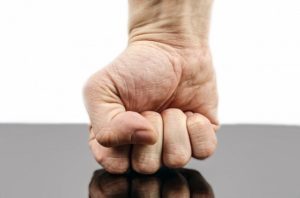 Simple assault is a disorderly person's offense in New Jersey, though it can be charged as a fourth-degree crime in limited situations. A simple assault conviction may result in a $1000 fine or more serious penalties if the charge is escalated. These cases are heard in one of New Jersey's over 500 municipal courts.
Aggravated assault is the more serious assault charge under New Jersey law and a person may be charged with aggravated assault if they are accused of the following, among others:
Recklessly caused bodily injury to someone with a deadly weapon.
Purposely or knowingly attempted to cause or caused bodily injury to another person with a deadly weapon.
Attempted to cause serious bodily injury to someone or caused such an injury purposely and knowingly in a way that demonstrated a lack of care for human life.
Recklessly pointed a firearm at another person.
Commits a simple assault against a law enforcement officer, emergency medical worker, firefighter, public official, judge, health care worker, Department of Corrections officer, or another protected actor.
A person may be charged with fourth, third, or second-degree aggravated assault, depending on the underlying facts and circumstances. An aggravated assault conviction could result in up to 18 months

imprisonment for fourth-degree charges or up to 10 years' imprisonment for second-degree charges. Any second-degree sentence requires that the person serve 85% of the full sentence.
The laws regarding the varying degrees of assault charges can be confusing and the penalties can be serious. It is important to have a skilled New Jersey criminal defense attorney who may be able to have your charges reduced or even dropped.
New Jersey Domestic Violence Charges
Assault is one of the many offenses that fall under the charge of "domestic violence" in New Jersey if the assault is against a current or former spouse, household member, family member, co-parent, or intimate partner. If you are accused of domestic violence, it is possible that the alleged victim may be granted a restraining order against you, which can restrict where you go, where you live, and who you contact. These consequences are in addition to the penalties you may face for the assault charges themselves.
A domestic violence order can potentially have lifelong impacts and ramifications. Criminal background checks are performed on prospective and current employees and students on a regular basis. A domestic violence finding in the state of New Jersey has the potential to disqualify you from many jobs, especially those that involve caretaking roles.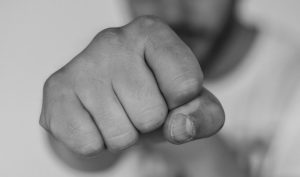 If you or someone you love has been charged with domestic violence, you need an experienced New Jersey criminal defense attorney in your corner representing you throughout your case. An experienced lawyer will be able to meet with you to discuss your version of the underlying incident and may be able to help you formulate successful legal defenses to your charge.
Defenses to New Jersey Assault Charges
There are many ways that an experienced defense attorney can help you defend against your assault charges to limit the penalties in your case. The first is by identifying any legal defense you can present to challenge the prosecutor's allegations. The following are two of the most common defenses in this type of case:
Self-defense – Claiming self-defense is very common in assault cases. You have the right under the law to defend yourself against imminent harm, however, there are specific requirements for you to be able to successfully claim self-defense. In most cases, you may not be the initiator of the incident, you may actually have had a reasonable fear of harm, and you must have only used the amount of force that was reasonable to defend yourself.
Alibi – When you present an alibi, you are claiming that you were somewhere else at the time of the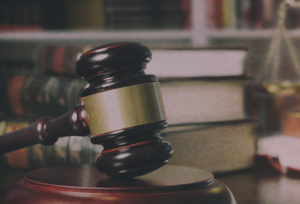 incident and, therefore, could not have committed the assault. This also alleges that the victim is mistaken about your identity or has falsified the accusations.
In addition to presenting defenses, an attorney should know how to negotiate a favorable plea bargain when appropriate to reduce your charges or sentence should you decide to plead guilty.
Contact a New Jersey Criminal Defense Lawyer Today to Discuss Your Case
New Jersey assault and domestic violence charges should not be taken lightly, and experienced legal representation is necessary in every case. When you call the Law Offices of Brian J. Neary, you can discuss your charges with the premier criminal defense law firm in Hudson or Bergen Counties. Brian J. Neary has been named in the area of non-white collar defense for 25 years in Best Lawyers in America. To schedule a free consultation and case evaluation with a New Jersey assault attorney, please call us today at (201) 801-4365 or contact us online.