Sex offenses can take different forms. Although Internet sex crimes generally do not involve sexual contact with another person, they can be just as serious, with conviction bringing jail or prison terms, long-term sex offender registration, and other very serious penalties.
If you have been charged with an Internet sex crime in New Jersey, you need a criminal defense attorney with the skills and experience to represent you strongly in this incredibly important matter. At the Law Offices of Brian J. Neary, we can defend you to the fullest extent of the law.
Well Respected Lawyers for Child Porn Possession, Distribution, and Solicitation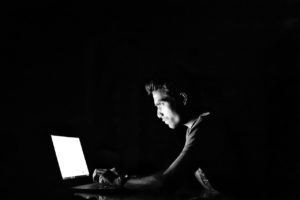 A New Jersey Internet crime attorney of the Law Offices of Brian J. Neary represent clients who have been charged with Internet sex crimes throughout New Jersey, including federal court. We fight for the legal rights of persons accused of:
Possession or distribution of child pornography.
Internet solicitation of a minor also referred to as online solicitation.
Federal and state crimes involving computers.
Sex crimes involving social media.
Mr. Neary is one of the most experienced sex crime attorneys in Bergen and Hudson counties. He was the chief prosecutor in the Bergen County prosecutor's offices for sex crimes from 1980 to 1981. Since that time, Mr. Neary has handled numerous trials, motions, and grand jury proceedings related to sex offenses.
In addition to possessing extensive knowledge of relevant criminal defense methods, he is familiar with the technical issues that are pivotal to most Internet-related sex crimes cases, including sentencing issues.
Contact the Firm in Confidence
Our firm can answer your questions about Internet sex crimes charges in Bergen County, Hudson County, or elsewhere in New Jersey. Contact our offices in Hackensack or Jersey City at (201) 488-0544 to discuss your case in confidence.