Crimes and motor vehicle offenses associated with alcohol or drugs are among the most prevalent and serious situations where a person needs a skilled criminal lawyer.
Drunk Driving Charges

It usually starts with police lights in your rearview mirror. You're going home after a dinner or party. You've had a drink or two. You think to yourself, "I'm okay" as a police officer walks up to your window. "Good evening, license and registration please." Then it begins. "You've been drinking. Please step out of the car." Flashing lights — confusing instructions — balance tests on a dark roadway. All you remember is — "Put your hands behind your back. You're under arrest for drunk driving." And the nightmare continues.
Before the evening is over, you are taken in handcuffs into a police station. You're required to take a breath test to measure your blood alcohol concentration. Exhausted and humiliated, you are charged with drunk driving.
You now face stiff fines, driver's license loss, and in some situations, jail. You need to be represented in one of New Jersey's 535 municipal courts. Your defense requires proper legal motions, defenses, and preparation to cross-examine an arresting officer and a breath machine operator. All before a single judge — never a jury!
Assault by Auto and Vehicular Homicide Charges
There's another scenario… with even more dire consequences. You've just had a car accident. You're hurt and dazed. You see police and emergency medical personnel. You overhear someone say, "The guy in the other car is hurt badly,"…or worse yet, "The other guy's not going to make it." And then you hear someone accuse you of being drunk.
Police take you to a hospital for a blood test to measure your alcohol concentration. You are arrested for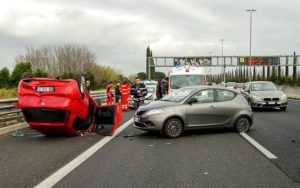 assault by auto… or worse yet, vehicular homicide. This isn't just a drunken driving case in a municipal court. Auto assault and vehicular homicides are crimes brought against you in the State Superior Court. License loss is the least of your problems. You now face a long state prison sentence.
In both cases, you need help.
The Law Offices of Brian J. Neary is widely recognized as a leading New Jersey law firm for attorneys defending:
Drunk driving
Auto assault
Vehicular homicide charges
A founding member of the National College for DUI Defense, attorney Brian J. Neary is New Jersey's pre-eminent teacher of both judges and lawyers on DWI and auto assault.
He regularly lectures for the New Jersey Institute for Continuing Legal Education on DWI and Crimes By Auto. For the past 10 years, Brian J. Neary has taught both new and experienced municipal court judges at their statewide training required by the New Jersey Supreme Court's Administrative Office of the Courts.
Skilled Lawyer on DWIs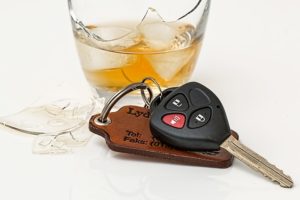 Beyond teaching, Mr. Neary is a veteran of every level of state courts on DWI cases. He is a courtroom regular — day or night — in municipal courts all over the state. He has handled numerous auto assault and vehicular homicide cases in Superior Court, including the successful defense of a young mother charged with alcohol-related and tragic deaths of two people.
Brian J. Neary is a skilled appeals lawyer on DWIs to the New Jersey appeals courts and even the New Jersey Supreme Court (on legal questions of entrapment and the right to a jury trial).
Protect Your Rights: Contact Our New Jersey Drunk Driving Attorneys
Learn more about our defense of DWI and vehicular homicide charges throughout New Jersey. Or contact our offices in Hackensack or Jersey City today at (201) 488-0544 to discuss your case.