When a person operating a vehicle strikes or kills someone by negligently committing an unlawful act, then that person may be charged with vehicular homicide in New Jersey.
Vehicular manslaughter cases are usually caused by negligent or distracted driving. For example, if a driver strikes and kills someone with a vehicle while making a cell phone call or while texting behind the wheel, then that driver could be charged with vehicular manslaughter. Similarly, if a driver runs a red light or stop sign, strikes another vehicle, and kills an occupant of that vehicle, then the driver may be charged with vehicular manslaughter.
If you have been charged with vehicular homicide in New Jersey, you need skilled legal representation throughout your case. Criminal defense lawyer Brian J. Neary has been defending individuals charged with vehicular homicide for over 35 years and understands how to aggressively defend against vehicular homicide charges.
The penalties imposed in a vehicular manslaughter case depend on whether the death resulted from gross negligence or ordinary negligence. Gross negligence involves recklessness or some other very serious breach of the applicable standard of care, such as by driving down a busy highway at 65 miles per hour during rush hour traffic. If the defendant is deemed grossly negligent, vehicular manslaughter can be deemed either a felony or a misdemeanor.
DWI Charges
Traffic fatalities bring about unfortunate and tragic consequences for everyone involved. DWI manslaughter charges are made when a driver causes another person's death while operating a motor vehicle under the influence of drugs or alcohol.
The possible penalties associated with a DWI manslaughter conviction are severe. If you have been charged with DWI manslaughter, you need experienced, competent legal representation by an experienced New Jersey criminal defense attorney.
Possible Penalties upon Conviction
Vehicular manslaughter is usually charged as a first-degree crime in New Jersey, and a conviction can result in 10 to 20 years of incarceration. In addition, a judge could impose a fine of up to $200,000. Under New Jersey law, drivers are required to serve at least one-third of the sentence they are given, or 3 years, whichever is greater.
In addition, a DWI manslaughter conviction could carry with it significant administrative penalties through the New Jersey Department of Motor Vehicles (DMV), including the loss of your driver's license.
Potential Defenses to a New Jersey DWI Manslaughter Charge
A skilled New Jersey criminal defense lawyer may be able to raise certain legal defenses on your behalf, to potentially obtain a dismissal of your case or a charge reduction. The most common defenses to a New Jersey DWI manslaughter charge include the following:
Lack of actual physical control of the vehicle involved in the fatal collision due to other circumstances
Questionable BAC level
Questionable field sobriety testing
Questionable interpretation of test results
Missing, inadequate, or improper Miranda warnings
Failure by the police officer to warn the accused of potential penalties for declining to take a breathalyzer test
Improper or inaccurate administration of a breathalyzer test
Malfunctioning breathalyzer test equipment
Decide Case Based On Evidence
In many criminal cases, you have the option of accepting a plea deal or going forward with a criminal trial. A criminal trial can be a long, involved process that lasts for many days or even weeks. Moreover, the outcome of a criminal trial can be extremely doubtful, given that a New Jersey judge or a jury of your peers will be deciding the outcome of your case.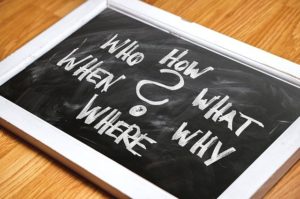 You should keep in mind that judges and juries do not know you personally and will decide the case based upon the evidence that is presented to them during the trial. Therefore, their verdict is unpredictable. If you decide to reject a plea deal, in a sense, you give up control over the outcome of your criminal case.
An experienced New Jersey criminal defense lawyer will be able to help you decide whether you should accept a plea deal or take your case to trial. If you decide to reject the plea deal and go to trial, your New Jersey vehicular homicide attorney will be able to help you prepare for the trial and to testify.
Contact a New Jersey Criminal Defense Lawyer Today to Discuss Your Case
A vehicular manslaughter conviction can subject you to a significant period of incarceration, and you need a knowledgeable New Jersey criminal defense attorney representing you throughout your entire case. The Law Offices of Brian J. Neary may be able to assist you with minimizing or eliminating the penalties associated with your vehicular manslaughter charge or conviction.
To schedule a free consultation and case evaluation with a New Jersey criminal defense lawyer, please call us today at (201) 488-0544 or contact us online.