The New Jersey Bar Association Board of Trustees recently named its new appointees for the 2016-2017 term. Attorney Brian J. Neary was one of two attorneys newly appointed to the Board.
This appointment is the latest example of Brian's involvement in State Bar activities, which include serving as a speaker at the Annual Convention, a member of the Judicial and Prosecutorial Appointments Committee, and the State Bar's representative on the New Jersey Supreme Court's Committee on Judicial Education. He will be eligible to serve for up to eight one-year terms on the Foundation Board.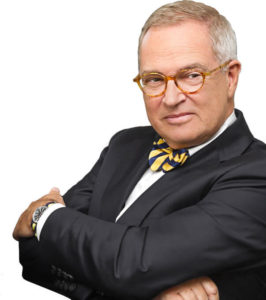 The New Jersey State Bar Foundation was founded in 1958 as the philanthropic and educational arm of the State Bar. The Foundation's mission is to increase awareness and appreciation of the law and legal system among New Jersey residents of all ages, as well as to give attorneys an opportunity to serve the public. Through its efforts, the Foundation also strives to serve as the statewide resource for public education on the law and violence prevention.
Free Legal Education
More than 20,000 New Jersey residents benefit from the free legal education programs that the Foundation provides at various locations, including the New Jersey Law Center and at numerous public schools. Millions more have ready access to practical legal information online through the Foundation's website.
Programs for school-age students include a highly-regarded statewide high school mock trial competition, as well as a Law Adventure program and Law Fair designed to interest middle school and elementary students in the law and how it affects them. The Foundation also provides training for school safety and climate teams on teasing and bullying issues and leads:
conflict resolution
peer mediation
character education workshops
More About the Foundation
The Foundation's services for the general public include the Senior Citizens' Law Day Conference, a Foreclosure Defense Clinic, a Special Education Training Series, as well as programs on the estate and tax planning and law and disability.
The Foundation also prepares and distributes a variety of education publications on areas of the law that are of particular interest to the general public, such as domestic violence, starting a business, and serving on a jury. A longtime participant in legal education programs for students and the public, Brian looks forward to being active in the Foundation's programs and serving the citizens of New Jersey. Contact us at (201) 801-4334.