Brian J. Neary loves to practice law as a criminal trial lawyer. As he celebrates his 40th year as a lawyer, he continues to follow his other great passion in the legal profession – teaching the bench and bar on various criminal law and trial advocacy topics. This dedication burns brightest in teaching the next generation of trial lawyers at some of the nation's top law schools.
Rutger Law School
For over 30 years, Brian has served as an adjunct law professor at Rutgers Law School in Newark. His courses have ranged from legal writing to trial presentation to criminal motions practice. He now teaches Intensive Criminal Trial Advocacy – a practice course for second and third-year students.
For five full days both the spring and fall of 2015, law students are first instructed – and then perform – various trial skills. A trial "boot camp"; the classes now join several generations of trial advocates taught by Brian – including:
state and federal judges
county prosecutors and their assistants
public defenders
private defense lawyers
Notre Dame Law School
Brian also serves the national legal community as an instructor at the Notre Dame Law School's Intensive Trial Advocacy Program. He returns to his undergraduate alma mater every summer and winter to participate and teach Notre Dame second and third-year students trial techniques.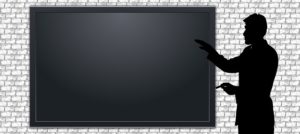 Led by long time Notre Dame Professor (and internationally renowned) James Seckinger, Brian is scheduled to teach in snowy South Bend again in January 2016.
Continues to Teach
Brian continues to teach the legal community throughout New Jersey on various criminal law and advocacy topics.   This year's course included:
2015 Criminal Trial Course presented by the New Jersey Institute of Continuing Legal Education and the American College of Trial Lawyers, Brian moderated a distinguished group of prosecutors and defense lawyers.
Hudson County Bar Association.   Brian taught a course on criminal practice, moderated the annual Bench – Bar Conference, and will teach the annual Year-in-Law course in December
Brian has received the 2014 Distinguished Service Award for the New Jersey Institute of Continuing Legal Education. Contact us at (201) 801-4334.